Silicone Stretch Lids-Your Best Kitchen Hand!
detail:
Non-toxic and BPA-free
Flexible enough to fit any shape
Suitable for sticking on plastic bowl!
Silicone storage cover comes in 6 different sizes to meet most of your needs
Microwaves are safe and heat-resistant to 450˚F, so you can quickly heat up and enjoy delicious leftovers
Environmentally friendly-no waste of plastic
Dishwasher safety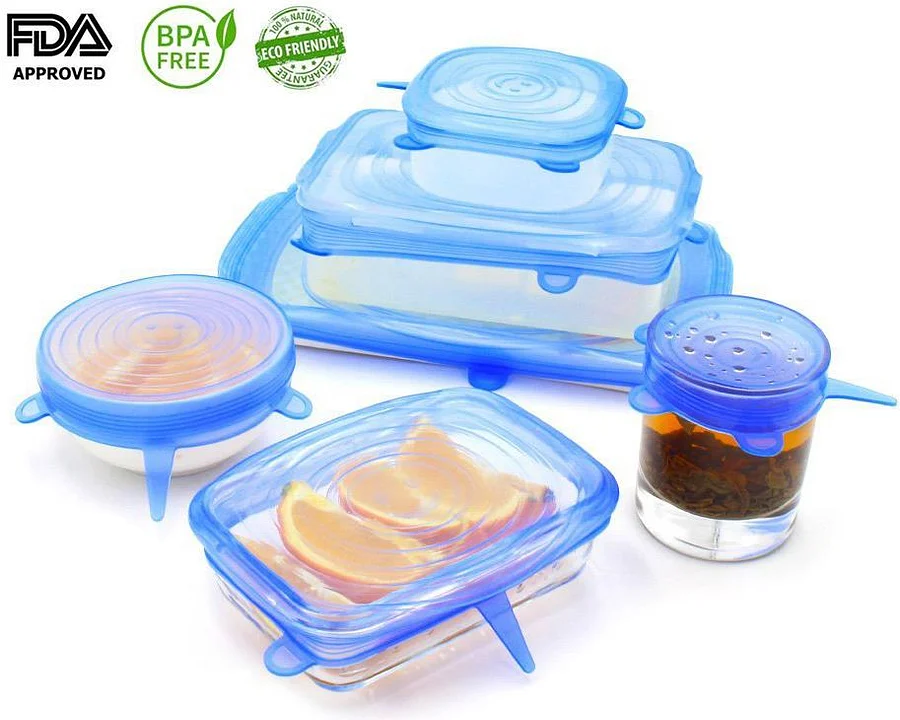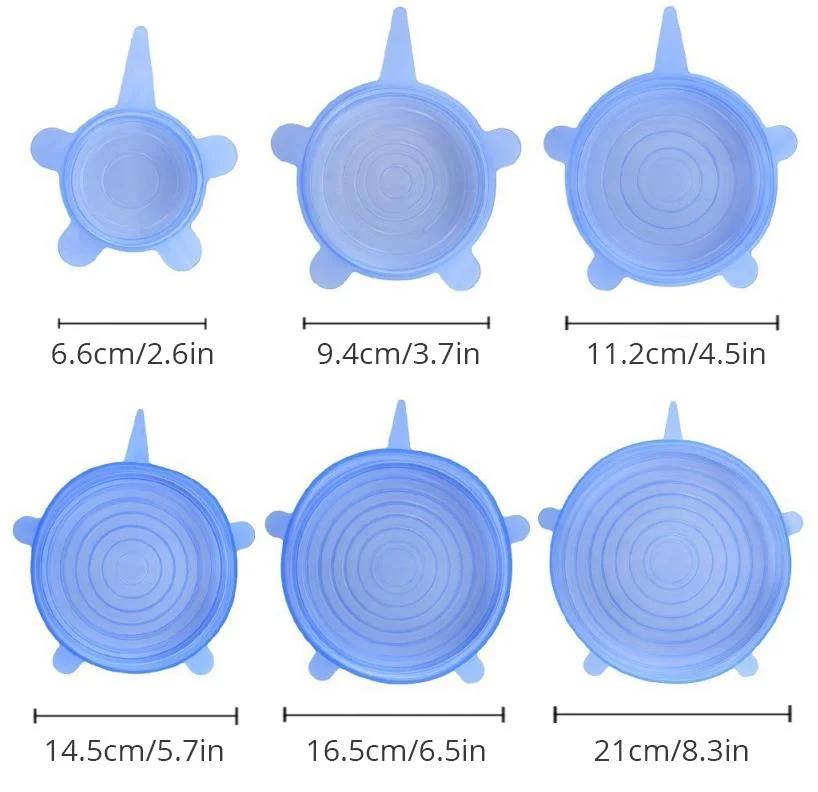 [Six Silicone Caps of Various Sizes] One set includes 6 transparent silicone caps of various sizes. Thanks to its stretchable material, food lids can easily fit most bowls, pans, containers, cups, mugs, jars, jars, and even use them to cover half-cut melon or watermelon.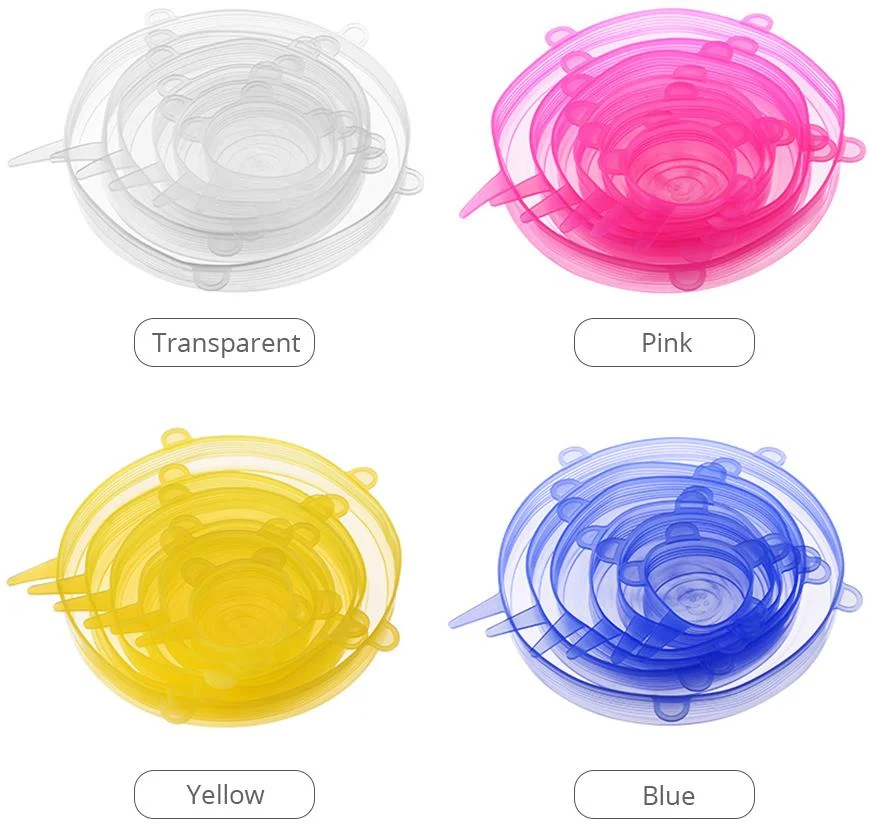 These lids are durable and secure with extra thick silicone that won't tear or warp and can be used repeatedly.
They are essential for anyone who wants to save space in refrigerators and cabinets, save time, and use wasteless alternatives!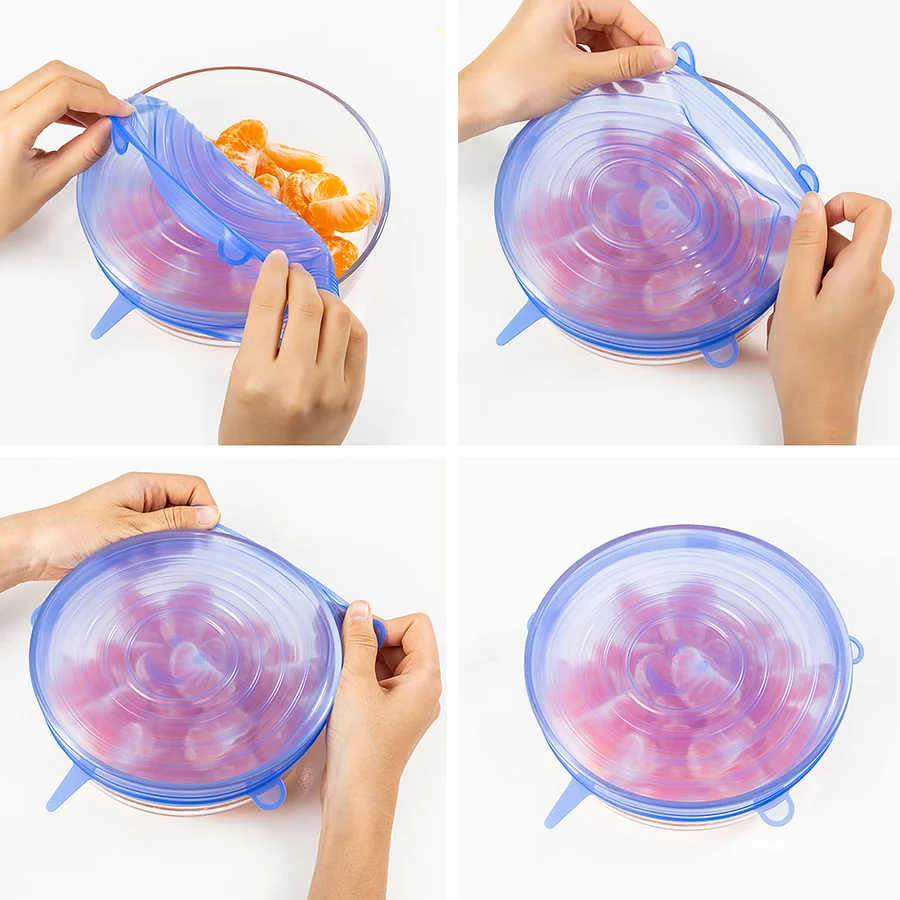 Checklist
1 set x 6PCS