?A fashion DIY wall clock will make your living room more personalized and unique.?
No Need to nail, No Damage to the wall!
Retro European style?hanging the clock. It¡¯s?solid and durable?to use.?High-quality?movement keeps the clock?accurate and silent.?A?beautifully?detailed clock in?exquisite workmanship?is an?important?addition to any home.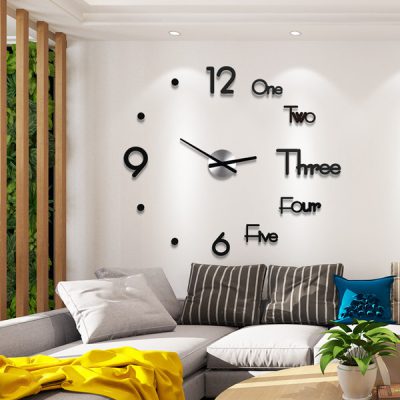 Looking will?decorate?any space; try hanging it in your?kitchen?for a?vivid addition?or place it in your home office to?inspire a vintage atmosphere. An?ideal?choice for?living room, study, bar, club, etc.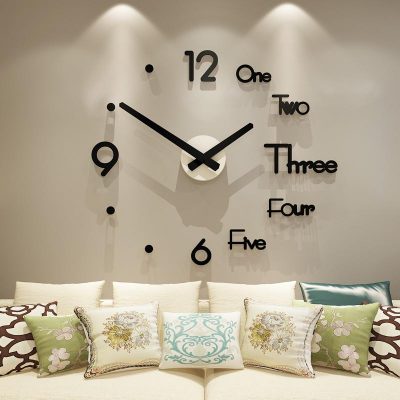 The?3D effect,?creative and attractive.Multifunction clock,?art, gift, DIY toy, decoration.Easy?to install making it a?perfect tool?for your wall decoration.Easy?to read numbers and dials to make a lesson in telling time synch for your children.Great?for home and office decoration.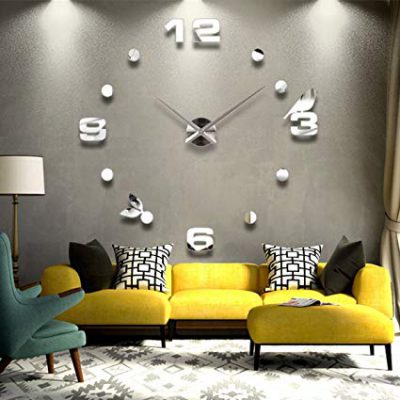 No home is complete without a?beautiful clock.?Stylish and versatile, this clock is the?perfect living room or office centerpiece?and a?wonderful gift?for any occasion. Laser-cut to?perfection and equipped?with premium mechanics, it will keep you on-time for years to come!