You can grow your favorite fruits and vegetables anywhere in your family, saving space and money.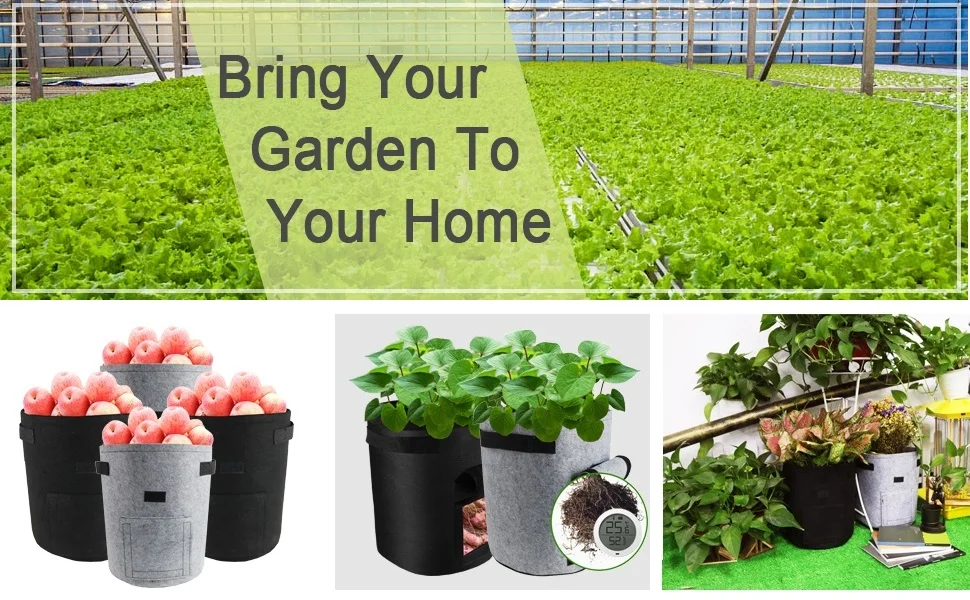 Features:
Eco-Friendly Material

:Products using environmental affinity materials,compared with other cheap cultivation of PE bags, Tvird planting bag is

 

biodegradable, folding, washable

 

and can be used as a storage bag to hold the dirty clothes, packing tools and so on.

Breathable Fabric

:Adopt high quality double heavy non-woven fabric permeability fabric design.Fully considering the needs of plant growth space can prevent root entanglement, reduce root damage caused by graft,

 

remove excess water, and promote vegetable and plant growth and yield per unit area

.

Visual Window Design

:Tvird plants grow bag with a visual window, through which you can check whether the plant is not only mature, also can be easily harvested plants through the window, without having to dig clay.

Suitable for carrot, potato, tomato, onion and so on.

Suitable for different occasions

:Without being limited by the space, you can put the bag on the

 

terrace, garden, balcony, greenhouse and any indoor/outdoor space

, they can be used for planting potato, radish, carrot, onion, tomato and other root vegetables.
How to use it?
Step 1: Put about 4 inches of pre-mixed fertilizer-containing soil on the bottom
Step 2: Place 4 to 6 tubers evenly on the soil with the shoots facing up
Step 3: Add soil to completely cover the tubers. If the soil is not completely dry, it is best to wait for the plants to emerge and water, observe the growth of the plants, and repeat adding water and soil until the plants appear on the top of the bag.
Step 4: After a few weeks, the leaves of the plant will wither and yellow, you can harvest potatoes directly from the window, take the big potatoes, and let the small potatoes continue to grow in the soil.
Visualization Window Flap
The Grow Bag comes with visualization window able to quickly and accurately determine whether potatoes are ripe and it's convenient to get potatoes out.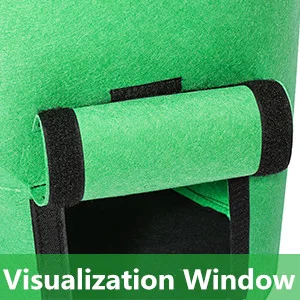 Reinforced Handles
The Grow Bag is made up of high quality nonwoven fabric, Built-in two reinforced handles, The handles allow you to move it easily around the garden, balcony, patio, porch or greenhouse. reusable for years.

Breathable Nonwoven Fabric
The Grow Bag is made up of high quality nonwoven fabric, Breathable and water-absorbing, can effectively promote plant growth, remove excess water and prevent the fruit from decaying and deteriorating.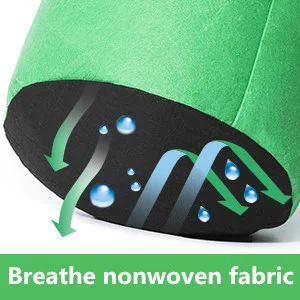 Packing Includes: 1 x plant bag