Easy to Install and Storage : Our Water Hammock Lounger is foldable and compact, you can inflate and deflate the water hammock quickly and easily, Just roll it up for easy storage or tote around when needed. You can take it to a journey.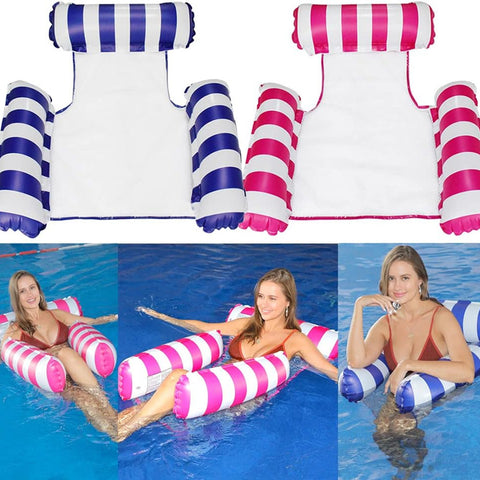 SUPERIOR BOUYANCY : Made from high-quality & thick PVC material ,Thicker material than most other pool floats; Comfortable Suspends you in the water and contours comfortably to your desired floating position.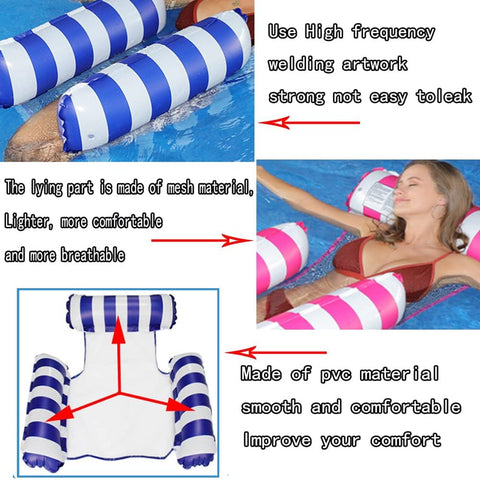 Multifunctional Use - The design of this pool float converts into hammock, chair, drifter or exercise saddle. Can freely change your posture over the water hammock, and entertainment and relaxation activities in the swimming pool. Even if you are not good at swimming, you can also enjoy the water play.