Safe odor-free material
Under high temperature exposure, it does not produce bad smell. Safe and high quality materials.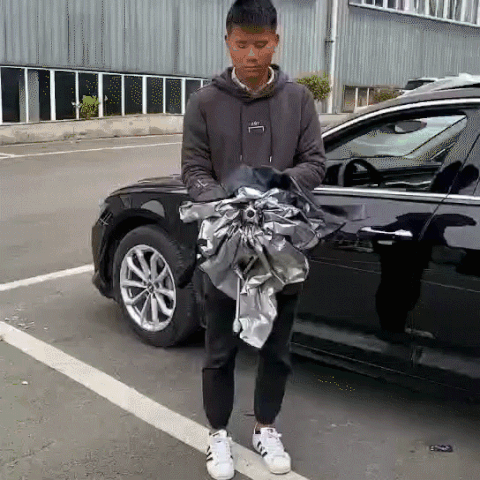 Effectively reflects sunlight
The compound titanium silver glue with good heat dissipation effect can effectively reduce the temperature inside the car.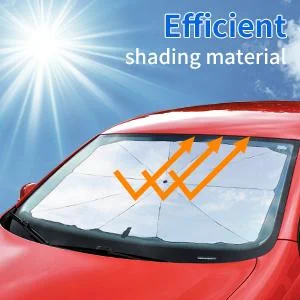 Product Features:
🔆 【Thermal insulation + Sun protection】This car windshield sun shade umbrella uses high-quality aluminum foil material to block a lot of heat and reflect sunlight, which can effectively reduce the temperature inside the car and prevent damage and aging of the car interior.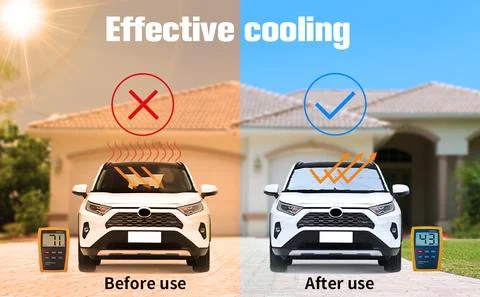 🔆【Multi-purpose】 This automotive car sun umbrella for windshield protector can block the sun and rain outdoors, a multifunctional car parasol you deserve !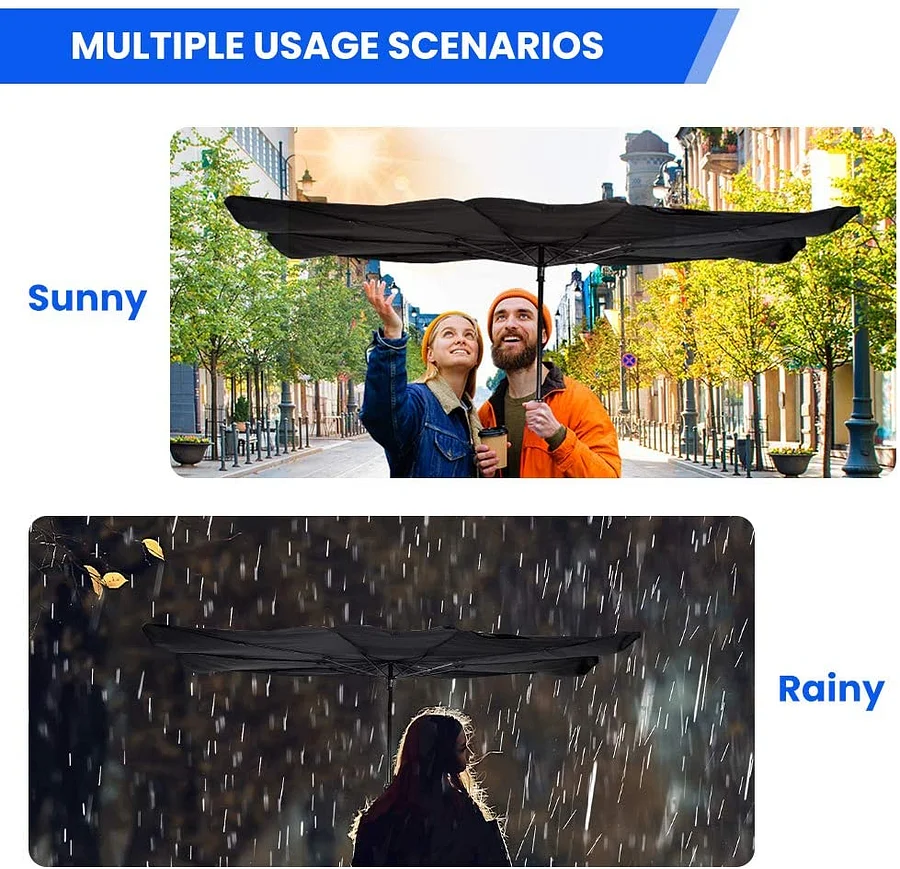 🔆【Easy to fold + Easy to store】This car windshield sun blocker is time-saving and convenient, ready to use, non-destructive installation, small storage volume after folding (with a storage bag), can be placed on the side of the car door and the central storage box to save space and easy storage. This car sun umbrella is convenient for daily use and is the ideal sun shade accessory for cars in summer !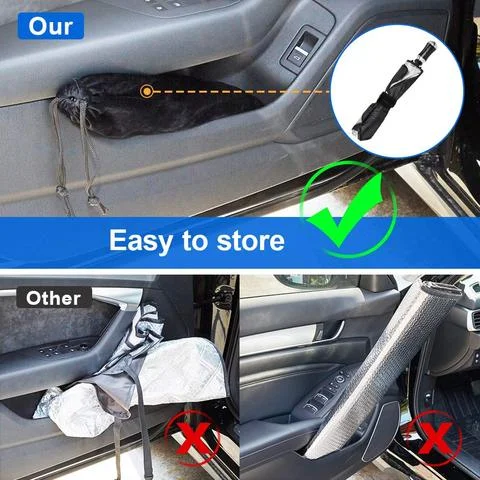 【2 IN 1 Multifunction】 1. The car sun shade for windshield umbrella foldable has with window breaker(emergency hammer), which can quickly break the window in an emergency and provide you with a safe driving environment. 2. Wrapped umbrella stand will not damage the car interior and paint. 3. Sun shades for car windshield block can be used in sunny and rainy days.Very convenient !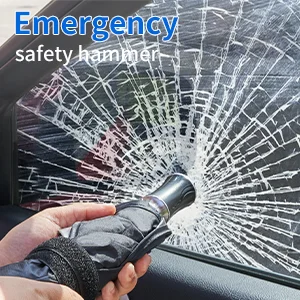 🔆 【Environmentally friendly material + No damage to car trims】This sun shade for car windshield cover is heat and heat resistant, preventing damage from direct sunlight. Under the conditions of sunlight and high temperature, the car windshield visor sun shade will not emit odors and harmful gases, keep the air in the car fresh, and ensure green travel. The unique design of wrapped umbrella beads does not damage the car interior and paint, and is non-destructive to installation and use.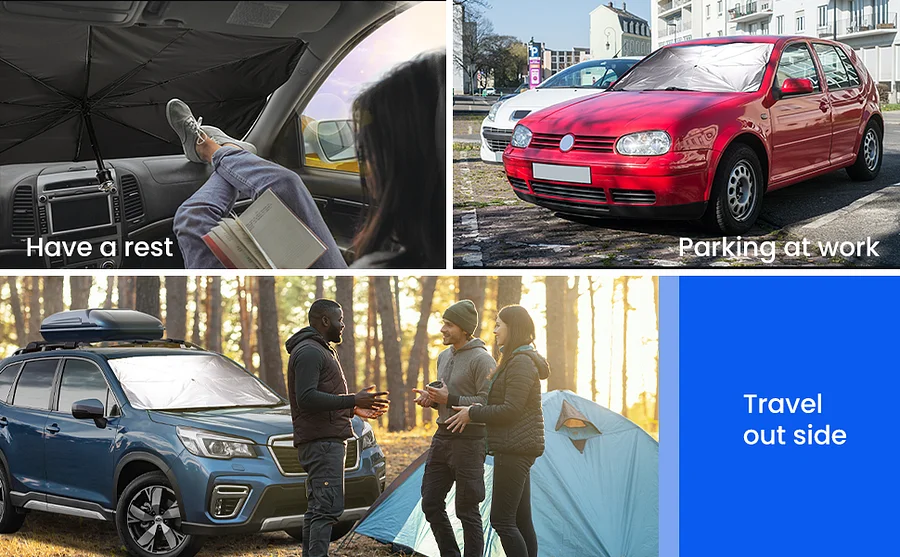 Details:
Product expansion size :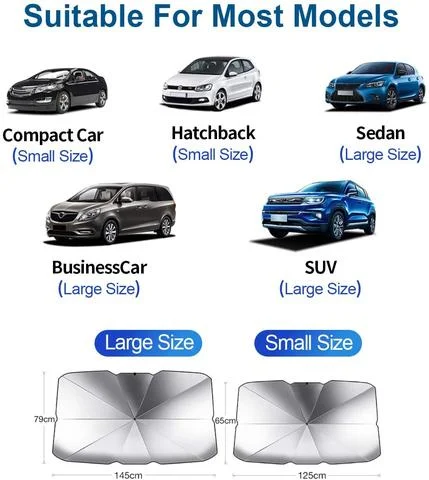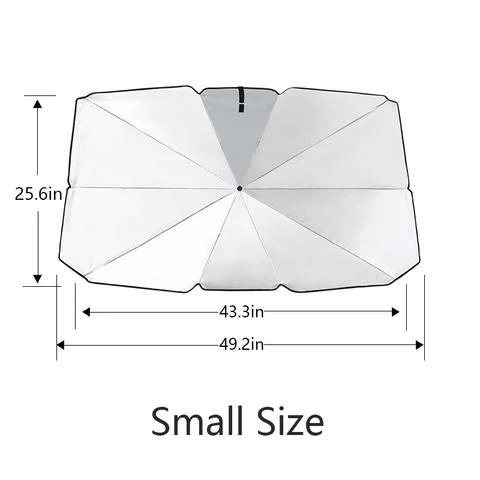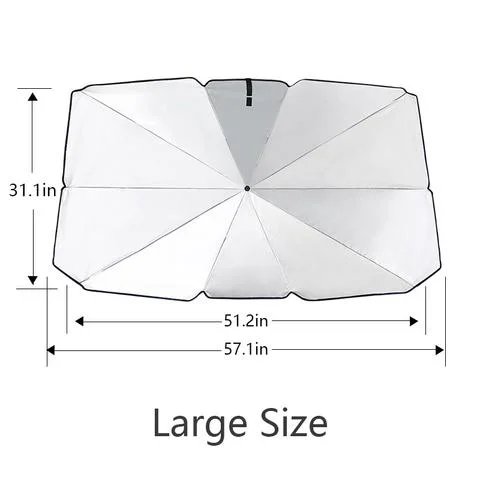 TIPS : Steps to purchase with a credit card:
1. Add your favorite products to the shopping cart,checkout and click paypal logo.
2. Click "Pay with Debit or Credit Card"