🎄🎁Perfect Gift For Christmas & New Year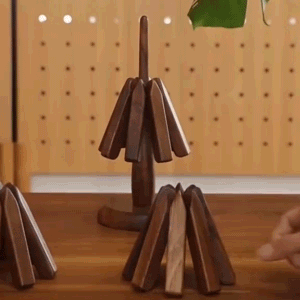 🎄🎁Embrace Nature: With our handmade black walnut wooden trivet set, you'll own a piece of nature that beautifully decorates your kitchen counter, just like a Christmas tree. This unique kitchen accessory is a one-of-a-kind wood gift.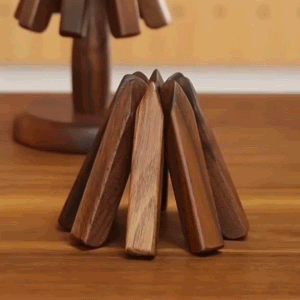 🎄🎁Heat Protection and Versatility: This wooden kitchen accessory set includes three heat-resistant trivets for hot pots and pans. Unfolded, each mat has an 8-inch diameter, making it suitable for all cookware sizes. Effortlessly protect your tabletops and countertops.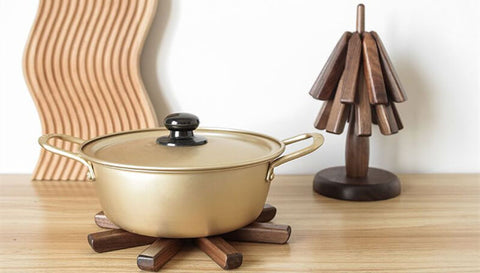 🎄🎁Tree-inspired Design: Our exclusive tree-shaped wood placemats add an elegant touch to your dining table and countertops, showcasing your taste during gatherings. Each hot pad is meticulously handcrafted, carved, and polished to perfection.
🎄🎁High Quality Black Walnut:

Made from high-quality North American black walnut, this wood table mat is heavyweight and has a textured surface for durability.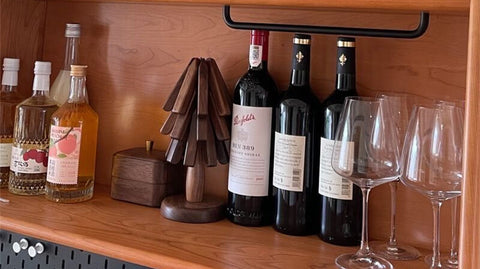 🎄🎁Decor Your House:

Even though it's a table mat, it looks more like a decorative stuff, and you can place it on the dining table, in the living room, etc. to give your home an artistic touch.

✔️Specification:
(1)Material: Black walnut
(2)Size: 10 x 25 cm

📦Package Include:

Black Walnut Wood Table Mat * 3 PCS & WALNUT BASE BRACKET * 1 PC