Does your gas cooker take a long time to cook because the fire is not concentrated? Are you worried about high gas bills?

Try Our Gas Stove Energy-Saving Ring, which helps to save heating time, cooking your food faster with less gas!
Features:
[Windproof & Gather Fire] The gas stove ring controls the heat of a gas range, better fire-concentrating, the flame wraps in the middle, maintain lasting heat, raise heat utilization rate, energy saving.




[9-opening & Easy to Use] Standard nine openings design, universal for three, four, five jaws fulcrum. Simple to install, just need to align the opening of the ring with the fulcrum of the stove, suitable for embedded stove and common stove
[Non-slip] Upgraded non-slip serrated frame design, safer and more stable support for kitchenware.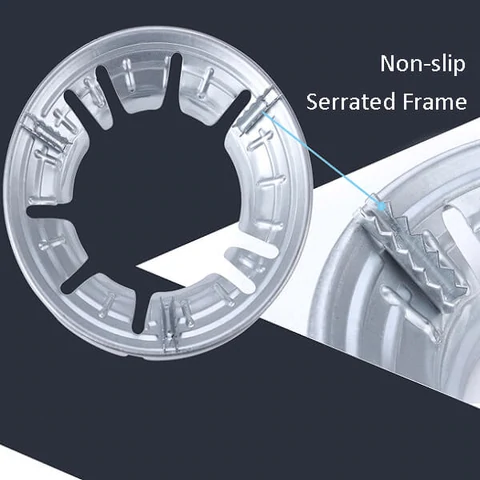 [Wide Application] 24cm outer diameter, suitable for many kinds of kitchenware, such as hot pot, milk pan, saucepan, etc. Suitable for the home kitchen, restaurant, and so on.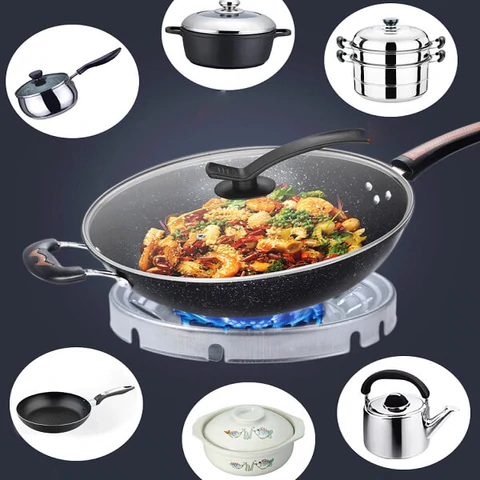 [High Quality] Made of galvanized material, thickening treatment, heat-resistant, non-toxic, smooth surface, sturdy and durable.
Specifications:
Material: Galvanized
Color: Silver
Product Size: outer diameter 24cm, inner diameter 14.5cm, height 3.5cm
Product Weight: 420g
Oblique contact surface: 4.5CM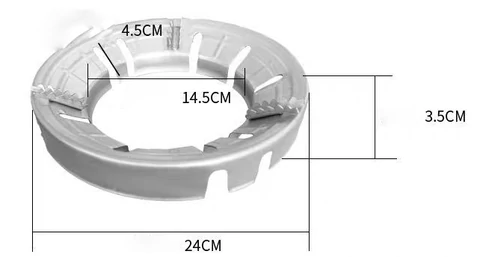 Package Include:
1* Gas Stove Energy-Saving Ring